Experience the possibilities with Black Hills
With our Regular Savings account, you can become a member-owner of Black Hills Federal Credit Union while building up your savings base. We're here to improve your life as a member, always working hard to deliver value and exemplary service.
Start with Regular Savings account
Open with a $25 minimum deposit to establish your Black Hills membership
Earn competitive dividends with our South Dakota savings rates
Gain access to all of our products and services
Direct Connect for Quicken® and QuickBooks™
A faster and simpler way to manage your finances
Free, near real-time connection to your BHFCU personal and business accounts
Automatically download transactions and update account balances
Pay bills and transfer money directly from Quicken® and QuickBooks™
Register for Direct Connect in Online Banking under the Do More tab.
Money Management, Made Easy
A simple, secure, and free way to manage your finances
Set goals, manage budgets, categorize your spending, and more.
Start planning for your future with Money Management
OPEN AN ACCOUNT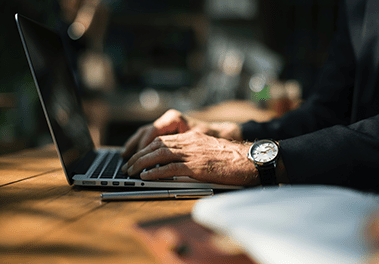 Learn More
Regular, Money Mammals, VIBZ, Keenager Account
Dividends compounded and credited monthly
$25.00 Minimum Daily Balance required to earn the stated APY
NEEDS TO BE FILLED OUT
| Minimum Opening Deposit | APY | Dividend Rate |
| --- | --- | --- |
| $25.00 | 0.05% | 0.05% |
Receive complimentary Accidental Death & Dismemberment insurance to enhance your life insurance policy.
Learn More