When you're on the go, rely on our EZ Check Card
With Black Hills Federal Credit Union's EZ Check Card, your purchases and withdrawals are deducted automatically, saving you time from writing checks.
Convenience for your busy life in South Dakota in South Dakota
No annual fee
Free with any Checking account
Cash-back in the checkout line
No interest charge
Free, unlimited transactions at BHFCU-owned ATMs
Six free withdrawals/transfers a calendar month at any surcharge-free CO-OP ATM locations worldwide
Smart Travel Tips for when you're headed out of town
Register for Card Alerts on all of your BHFCU Cards
Access 24/7 Card Support for a lost or stolen card, denied transactions, transaction verification, and more.
Visit our FAQ page to learn more about our most frequently asked questions about debit transactions
Card Alerts and Controls
Easily manage your BHFCU debit and credit cards with the click of a button. Available in the BHFCU Mobile App and Online Banking, instantly disable and enable your card; merchant restrictions, spending limits, alerts, and more.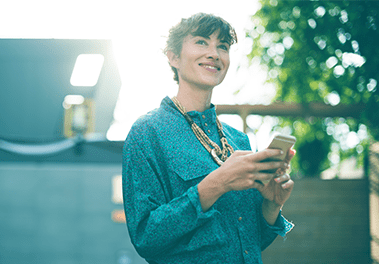 Learn More