Our South Dakota FSA loans provide a boost
We partner with the USDA's Farm Service Agency to provide affordable loans to qualified farmers and ranchers who are growing their operations by purchasing real estate. Contact our agricultural lending team to find out if you're eligible for our program and to discuss your options.
South Dakota Agricultural Lending Agents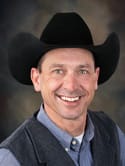 David Koupal
Agriculture Lending Manager
Sturgis
605.858.6211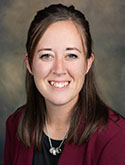 Justine Rivard
Agriculture Lender
Rapid City
605.858.6408
Receive complimentary Accidental Death & Dismemberment insurance to enhance your life insurance policy.