A Legacy of People Helping People
Black Hills Federal Credit Union was chartered in 1941 when a group of US Government employees in Rapid City came together to establish an employee-owned financial cooperative with a passion for service.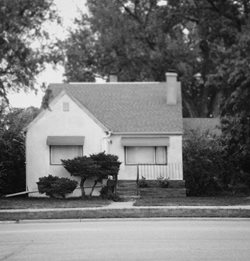 For more than 80 years, our history and dedication to providing outstanding service has made us your credit union of choice. Beginning in 1941, our legacy of service began to grow in the Rapid City area. In 1953, Marian Berry became BHFCU's first employee acting as treasurer/manager working out of her living room. Berry kept the books, made deposits, and lent money to some of BHFCU's first members. It was a job, she joked, that was only supposed to take her fifteen minutes a day. It ended up becoming a full-time career.

"I would get halfway into my chair to eat dinner, the doorbell would ring, and someone would want a loan," Berry said. "We were giving service, and when people needed us, we were there."

Berry's commitment would help BHFCU's membership grow and enable us to build our first Member Service Center in 1963. At that time, BHFCU was the only credit union in the state to have its own building.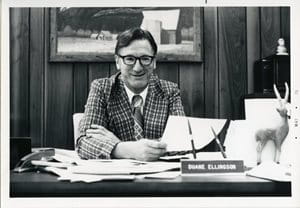 BHFCU's next manager, Duane Ellingson, played a large role in putting BHFCU on track to become the world-class financial institution it is today. Under his leadership, BHFCU grew to three Member Service Centers serving Rapid City and Hot Springs. Ellingson was also the first person to write a check from a South Dakota credit union.

"We really believed in our mission of 'People Helping People' – this was a place where you could belong to a financial institution and have a say," Ellingson said in regards to BHFCU's success. "You're looked upon as family."

Despite setbacks like the 1972 flood that extensively damaged BHFCU's office, the credit union has continued to flourish thanks to our leadership and member-owners. Following Ellingson, under President and CEO Roger Heacock, BHFCU grew to provide financial products and resources to over 79,000 members at 15 Member Service Centers across South Dakota.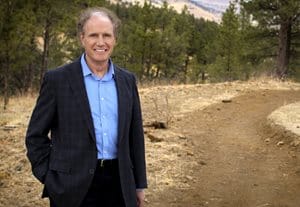 From the beginning, we've been dedicated to providing South Dakotans with the best experience and technology to meet their financial needs. Our people helping people spirit and our "We Improve Lives" mission has made us one of the largest, most successful, member-owned credit unions in South Dakota.

"BHFCU has had some inspirational leaders, volunteers, and employees over the years who've made it possible for us to be where we are today," said Heacock. "It's amazing to see how much these people have helped to improve the lives of our members over the last 80 years. Our passion for service has transformed what it means to be a financial institution in the Black Hills and South Dakota."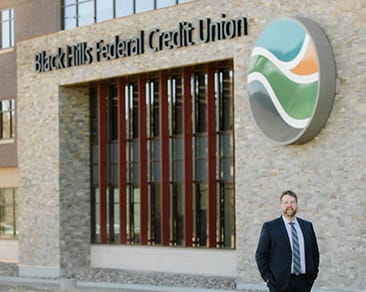 In 2021, we began a new chapter, as Roger Heacock retired and Jerry Schmidt assumed the role of president and CEO. Having served BHFCU for over 13 years as Senior Vice President and Chief Operations Officer, Schmidt brings experience and consistent leadership to the role.

We've come a long way since the living room of Marian Berry, but one thing is certain - you can always count on the excellent service you receive from Black Hills Federal Credit Union. We look forward to serving you and your family's financial needs for many years to come.

Join Now