Free tools at your fingertips
Finances can seem complicated. BHFCU has tools to help you manage your accounts and take the power into your own hands. Check out the free tools and resources available to members below.
---
VIBZ Kid$ Club introduces children to saving money through fun games, music, and activities.
Our Classroom Education resources bring valuable lessons and financial tips to your school for every grade level.
---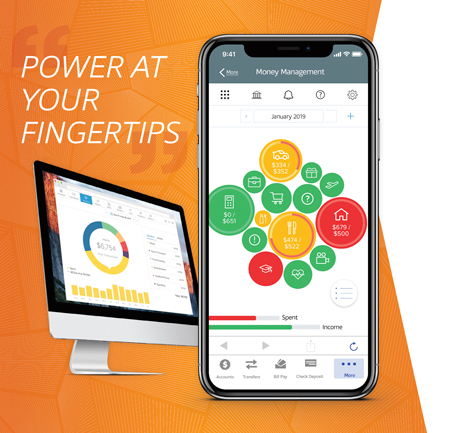 Bring all your accounts together in one dashboard. From savings and checking to loans, mortgages, 401Ks, and more see a 360-degree view of your finances. Accessible through Online Banking and the Mobile App, with Money Management, you can:
---
Set and track goals like building your savings or paying off debt and the timeline you want to achieve them.
Track your purchases by category (gas, groceries, etc.) to make them easier to review.
Set up text and email notifications for payment due dates or account low balances.
View all your accounts, loans, credit cards, and retirement funds across financial institutions in one convenient place.

---
Take control of your credit with free credit monitoring from BHFCU available in Online Banking and the Mobile App. With Credit Monitoring, you can:
---
View and monitor your credit score daily, see what makes up your score, and what is affecting it most.
View your credit report details like open and closed credit accounts, most recently reported balance, remaining terms, credit limits, payment history, and more.
Set up alerts to be notified of major changes to your credit report.
Find great tips on topics like building healthy financial habits or rebuilding your credit.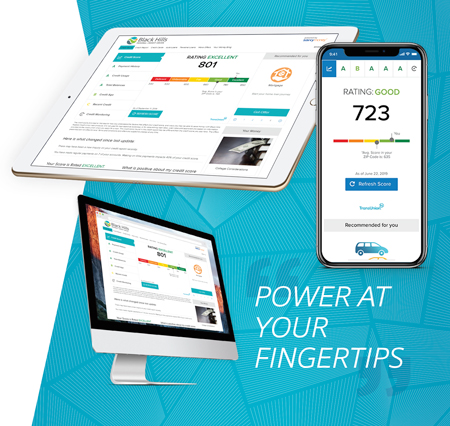 ---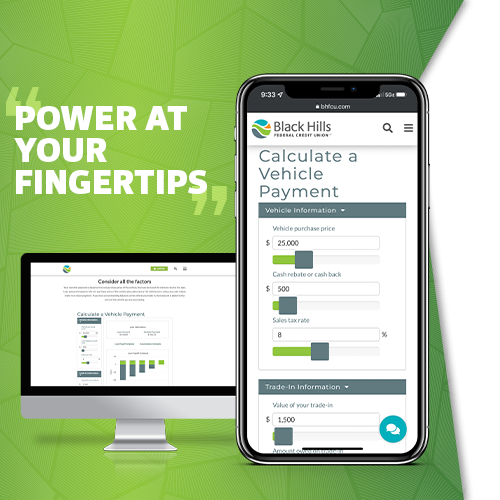 Better information leads to better decisions, and our easy-to-use calculators will help you get to the bottom of many financial questions.
---
Vehicle Calculators - Analyze vehicle data with powerful tools that aid your decision-making.
Real Estate Calculators - Calculate your mortgage payment or see a comparison of renting vs. buying a home.
Savings Calculators - See the benefits of saving and watch it grow.
Personal Finance Calculators - Learn how to eliminate debt faster or find out how a balance transfer can help get you ahead.