Your spending habits in South Dakota are richly rewarded
Our Visa Signature® Rewards Credit Card is the gold standard of BHFCU rewards cards. You'll love the VIP treatment that comes from this card.
Elevate your experience with credit card rewards
Earn points for every qualifying dollar you spend using your card - redeemable for merchandise, travel or experience rewards through ScoreCard Rewards1
Earn 15,000 Reward Points after spending $2,000 during the first 90 days after opening the card.
Exclusive access to offers for travel and shopping, fine wine and food, and sports and entertainment through Signature Perks
24 Hour Visa Signature Concierge books travel, helps obtain tickets, makes restaurant reservations and shop for the perfect gift
APR as low as 11.90%, depending on your credit score (See our credit card rates and terms)
No fees for maintenance, set-up, balance transfers or cash advances2
Grace period on purchases
$25,000 Auto Rental Collision Damage Waiver3
$1 Million Travel Accident Insurance3
Provides access to emergency roadside assistance and other travel assistance3
Automatically doubles the time period of manufacturer's warranty on eligible items3
Personal Identity Theft3
Smart Travel Tips for when you're headed out of town
Register for Card Alerts on all of your BHFCU Cards
Access 24/7 Card Support for a lost or stolen card, denied transactions, transaction verification, and more.
Visit our FAQ page to learn more about Credit Card fraud dispute processes
New Card Holder Promotion
Balance Transfer & Intro Rate 2.90% APR
Intro Rate is good for the first 12 months after the initial open date
Balance Transfer Rate is good for the first 12 months after the initial open date
Card Alerts and Controls
Easily manage your BHFCU debit and credit cards with the click of a button. Available in the BHFCU Mobile App and Online Banking, instantly disable and enable your card; merchant restrictions, spending limits, alerts, and more.
Online and Mobile Service - ScoreCard Rewards
View your Rewards points balance on the Online Banking homepage and in our Mobile App
Click the ScoreCard Rewards button to automatically log in to scorecardrewards.com – no password required.
Easily redeem your points for gift cards, travel options, electronics, and more.
If your card is lost or stolen, or if you'd like to request a limit increase, call 605.718.1818 or 800.482.2428
1ScoreCard Terms and Conditions
2Cash Advances do incur finance charges beginning on the date of posting.
3See Guide to Benefits

Apply Now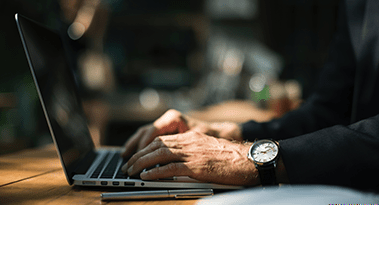 Set Up Card Alerts and Controls