Affordable home loan options for South Dakotans
In partnership with the South Dakota Housing Development Authority, BHFCU offers a variety of first-time home buyer programs to assist low and moderate-income individuals and families in achieving their homeownership goals. BHFCU underwrites, processes, and originates all SDHDA Loans. Discuss your options with one of our mortgage experts today.
Your homeownership dreams are within reach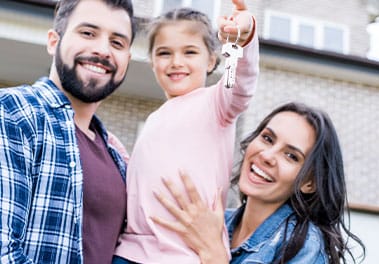 Learn More
South Dakota Mortgage Representatives
Mortgage Rates
We understand buying a home is among the most important purchases you'll make. Our mortgage experts are experienced professionals who are prepared to help you through the process from choosing the right loan product to closing. View current Mortgage Rates.