Hi! We're Black Hills Federal Credit Union.
And we're thrilled to join the Billings community!
---
Why Billings?
You are our kind of people. You work hard, appreciate where you live, and love your community. And, you want a financial who recognizes the importance of service, technology, and options.

Become a Member Today!
If you live, work, worship, attend school, or volunteer in Yellowstone or Big Horn counties, you can become a BHFCU member and experience the credit union difference!
---
Find Your Financial

At BHFCU, we're a member-owned and operated not-for-profit. We share profits back to members through lower loan rates, higher savings rates and low or no fees. This is the time to find YOUR financial. One with a solid history of service, a focus on community and the mission to improve lives. Since opening our doors in 1941, we've helped countless members realize and achieve their financial goals. With 18 locations from Billings to Sioux Falls, we're all about member service and bettering our communities. We want to do more than get you a loan, we want to help you do life well no matter what stage you are in.
---
Community Support
We are committed to our communities and we are so excited to be a part of yours. At BHFCU we strive to improve the communities that we serve through the Black Hills FCU Charitable Fund. Led by our employees, we support more than 60 charitable organizations each year.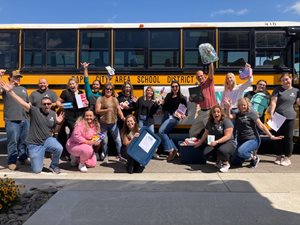 ---
BHFCU Careers Available in the Billings Area
---