Do Your Retirement Savings Goals Add Up?
Regardless of where you're at in life, having a game plan for retirement is an essential component of your financial health and wellness. But, figuring out how much you'll need to save for retirement can often seem like a complex mathematical equation.
While there's no "one size fits all" solution or dollar amount when it comes to retirement, you should consider your retirement goals and expectations to ensure you're saving enough. Here are some things our personal finance experts recommend you keep in mind as you develop your retirement savings plan: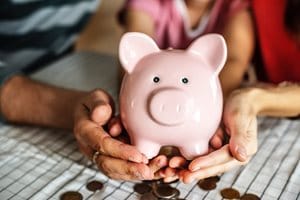 What am I currently saving?
Depending on your unique circumstances, you should be prepared to spend anywhere from 60 to 80 percent of your current, annual post-tax income every year of retirement. Be sure to evaluate your finances regularly to make sure you're staying on track. Additionally, consider planning ahead with an
IRA Savings Account
from BHFCU.
When will you retire?
The earlier you retire, the more money you will need in your golden years. Whether you plan to retire in your 50s, 60s, or 70s, make sure to adjust your retirement savings accordingly. Or, bolster your savings with one of BHFCU's great
certificate accounts
.
Where will you live?
Planning to move closer to your kids and grandkids, retire to a warm climate, or stay in your current residence? The city, state, and country you retire in can be a huge factor in determining how much you'll need to save. Be sure to factor in living costs, local and states taxes, and other expenses into your retirement calculations.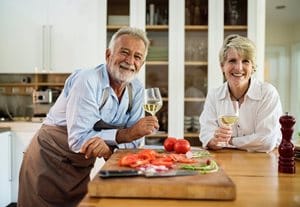 What is your ideal lifestyle?
If your expectations don't line up with your savings plan, you may need to consider making some changes to your current lifestyle. By spending less and saving more now, you'll have the flexibility and freedom to travel more, start new ventures, and take advantage of many other opportunities during retirement.
What about health care costs?
Don't forget to consider the cost of unexpected health issues, as well as long-term care and assisted living. Consider checking with your insurance provider to see if your health insurance plan includes long-term or assisted living coverage options. BHFCU's also offer's
Health Savings Accounts
to help you save for future medical expenses.
What about social security?
For those nearing retirement, it's important to consider how your social security benefits will affect your savings goals. We recommend using the
Social Security Administration's Retirement Estimator tool
to gain a better understanding of your benefits.
Planning for retirement doesn't have to be difficult. Especially when you have great tools and services, like
BHFCU's Money Management
, at your disposal. Use this great resource to monitor and manage your savings, account balances, loans, 401(k)s, and more. Learn more about all the great tools, services, and
savings accounts
BHFCU has available to help you achieve your retirement goals by giving us a call at
605-718-1818
or stopping by any BHFCU location.
For even more information and/or advice on maximizing your retirement savings goals, be sure to chat with our friends at
Black Hills Investment Services
about your options.