Helping Students Succeed Since 1997
Our annual School Supply Drive has been helping local students succeed since 1997. As our signature community project, we at BHFCU, and the BHFCU Charitable Fund are passionate about giving children the opportunity to start school with the necessary supplies.
Each year we work with local businesses, organizations, volunteers, and credit union staff to help us collect school supplies to give our area students the best start to their new year.
How can you help?
Hold a drive at your business and collect supplies. Contact us about The Drive and what supplies are best at 605-858-6155.
Drop off school supplies at any Black Hills Federal Credit Union location, anytime!
Make a monetary donation, and we'll do the shopping for you.

With our partner GiveButter, you can easily contribute through Venmo, PayPal, or a credit card. Check it out on this page.
Mail a check to Black Hills FCU Charitable Fund, 2700 North Plaza Drive, Rapid City SD 57702.
Visit any Black Hills Federal Credit Union location to make a contribution to the School Supply Drive.
Black Hills FCU Charitable Fund is a 501(c)(3) organization funded entirely by donations. All contributions are tax deductible to the fullest extent of the law.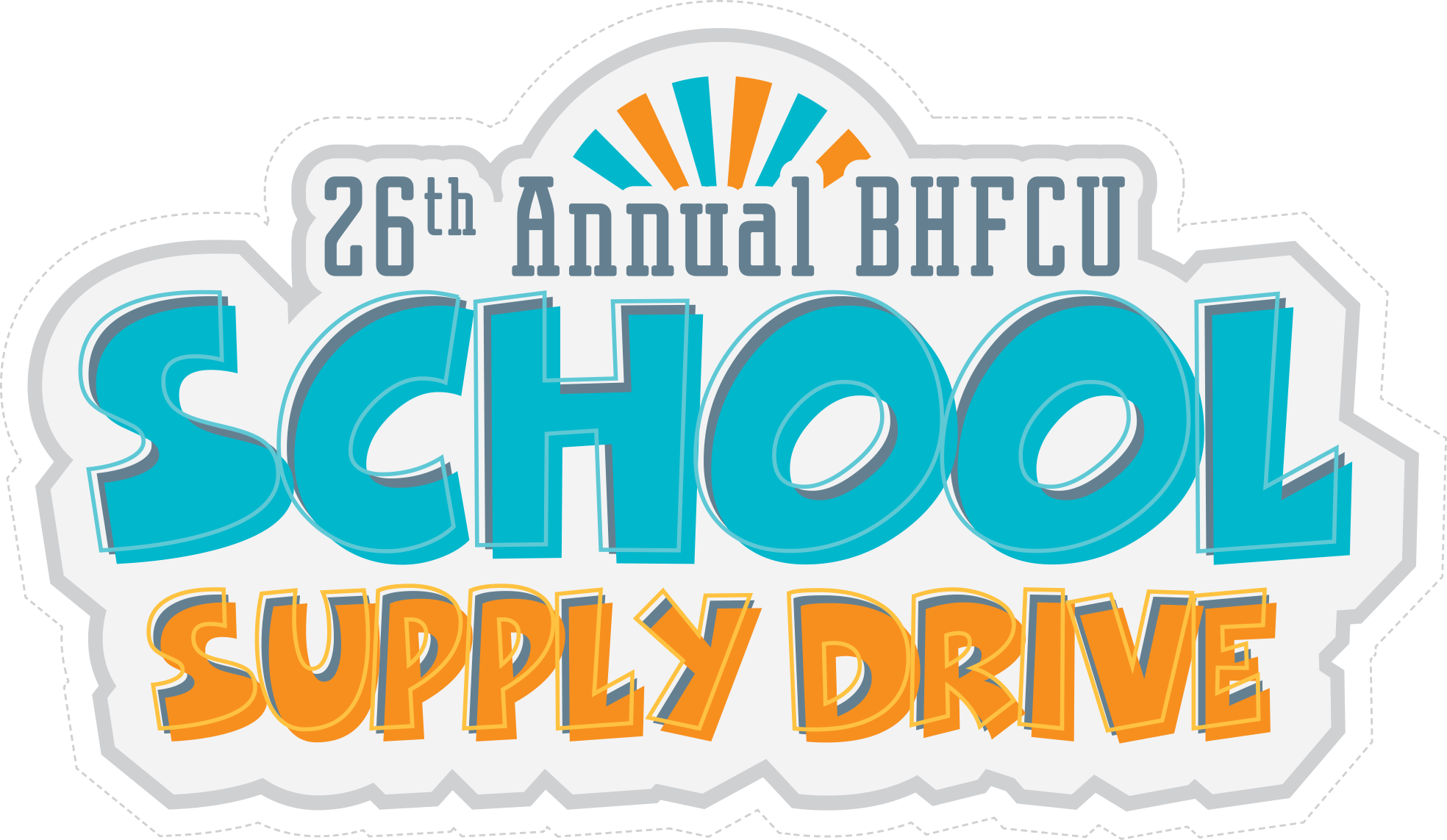 Thank you to our 2021 School Supply Drive Donors!
Austad's Golf, Acme Bicycles, Agency, Inc, Aramark, Black Hills Energy, Black Hills Paddlesports, Brian Blair, Insurance Agency, Inc, Casey Peterson and Associates, Cellar 54, Central States Fair & Rodeo, Chris Supply, Colonial House Restaurant and Bar, Coca Cola High Country, Custer Hospitality Group, Dark Canyon Coffee Company ,Elevate Rapid City, Ellsworth AFB Security Forces Squadron, The Emporium Keystone, Express Collections, Firehouse Wine Cellars/SmokeJumper Station, Granite Sports, Great Harvest Bread, Hart Ranch Camping Resort, Hart Ranch Golf Course, HDR Engineering, Homeslice Media Group, Ketel Thorstenson, Liberty SuperStores, Lost Cabin Beer Co., Midcontinent Communications, Monument Health - Progressive Care, Monument Health - Surgery, Monument Health - I.T., Monument Health - Respiratory Care, Mt Rushmore, KOA & Presidential Wax Museum, O & A Farmhouse, Orchard Meadows Dental, Our Lady of, Perpetual Help, Quality Brands, Rapid City Public Library, Rapid City Rush, Reptile Gardens, RPM and Associates, Royal Order of Moose, Lodge #1137, Rush Mountain Adventure Park, Mt. Rushmore Candy Co., Scheel's, Sander Sanitation, Southern Glazer's Wine and Spirits, Southern Hills Golf Course, The Hotel Sturgis, The Yoga Studio, Victoria's Garden, Visit Rapid City, West Hills Village, Western Mailers, Wright Vision Center, All the Generous Community Members, BHFCU Staff & Others