The Best of Both Buying and Leasing
Drive away in your next vehicle with the Black Hills Auto Loans leader. Our Lower Payment Option Loans might be perfect for you and our lending experts are ready to show you the best options.
Want a lower auto payment?
Financing options on new and used cars, trucks and SUVs (up to 5 model years old)
Enjoy more purchasing power by saving on your monthly payment over a conventional loan
No Down Payment*
Title is in your name
Flexibility to Sell, Trade or Refinance without penalty throughout the life of the loan
Multiple Term and Mileage Options
End of Loan Options

Keep the vehicle
Sell it
Trade it in
Return it with a Guaranteed Value (assessed at the start of your loan)

Pay monthly via Mobile Banking, Online Banking and Phone Banking.
Pay BHFCU loans from an External Account
Make loan payments from savings and checking accounts at other financial institutions
Set up one-time and recurring payments in Online Banking and in our Mobile App
No minimum payment required
Free, same day payments (Scheduled before 1:00 p.m. MST)
Contact BHFCU if you have an existing Prearranged Payment
*Down Payment may be needed depending on Credit History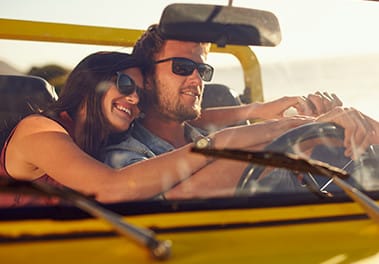 Learn More
New and Nearly New Car Loan Rates
Your journeys are more enjoyable when you know you have the right insurance behind you.